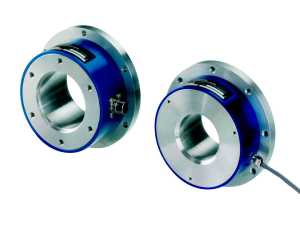 Torque sensor
For measuring the load in the test bench
The torque sensor works independent of the speed and is used for static torque measurement. The installation position is arbitrary and the measurement is made wear-free. The device is structured as reaction-torque sensor and is fixed on one side.
According to the load direction of the torque, the sensor supplies, via the measuring amplifiers
LP24
or
LP12.1
, a signal of 0-10 VDC and 0-20 mA over the whole range of measuring.
4 different sizes are available:
Download data sheet
PDF (136 KB)