Test bench
Measuring and Testing, Torque measurements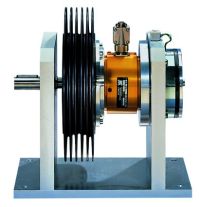 Installation of a test bench with a magnetic particle brake for taking up characteristic curves and perfomance data with integrated torque measurement to measure parameters of motors, gears, pumps, fans etc. The compact construction method of this system proved itself at high rotary torques and small energizing power. It is used successfully in the training area for serial fabrication and product control.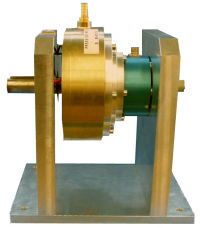 The torque can be regulated and controlles over a large speed range from 5-200 Nm. The range can be enlarged by a multitude of periphery techniques.
Download common info
PDF (106 KB)
1)
compressed-air cooling
2)
external fan cooling
3)
water cooling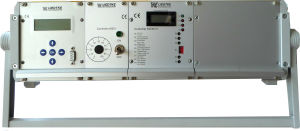 The adjusted electronic constant current regulator type
M301 Z2
resp
M2302II Z2
with superimposed torque regulation offers the complete solution.
Here
you can find our table housings.