Our Products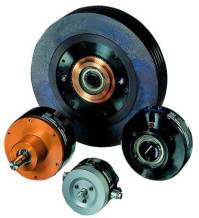 The magnetic particle clutch respectively brake achieves at a low driving power a high torque being independent of slip speed. It distinguishes itself by a simple structure, low weight and requires little room.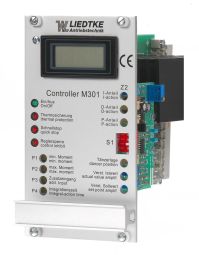 By using constant current control, the LIEDTKE controllers ensure that the output current is largely independent of the load resistance, and that the torque remains constantin spite of increases in temperature.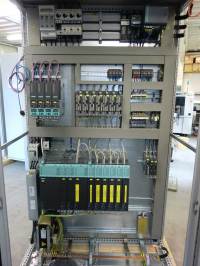 We also deliver complete electrical switch-board equipment for all areas of engineering according to customers' demands and all over to the world!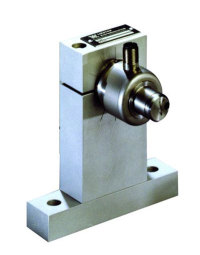 Our force measuring systems are used to measure and control tensile forces in flexible material webs for a vast range of materials, such as plastic sheets, metal, paper, textiles.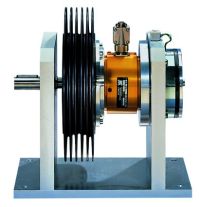 Installation of a test bench with a magnetic particle brake for taking up characteristic curves and perfomance data with integrated torque measurement to measure parameters of motors, gears, pumps, fans etc.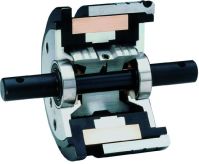 Torque limiters/overload safety clutches with permanet magnets are used for mechanical overload protection; with the exception of a permanently set torque, it is possible to set intermediate values using the setting ring or gap.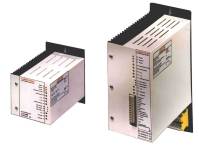 Winding with DC and AC motors - Most of the flexible web-type products in running production, processing or stock may be stored in a winder coil.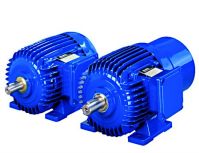 An AC winder is an induction machine that is able to be operated in continious slip mode troughout the entire speed range (0 to rated speed) by means of a special rotor.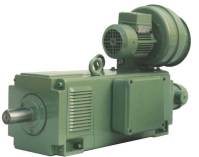 DC motors and controller (analogue and digital) as new equipment or spare part.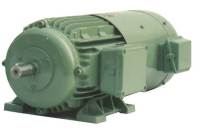 AC induction motors IP21 and IP44 - 55 for converter operation, cooling mode IC 06 (radial separate fan).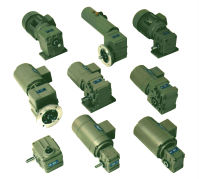 This gear series comprises one and two-stage worm gears, cylindrical gears with worm pre-stage as well as three-stage cylindrical gears.